Kjarval - An Icelandic Legend
1885 - 1972
"All nature is a single symphony, all of it music.
You are so receptive to music out in the lava field."
- Johannes Sveinsson Kjarval 1954
For Kjarval art was his life. He was a bohemian and a romantic, never had much money and lived by the day giving away his paintings to receive food and shelter. His artistic carrier spans more than 60 years. He always appreciated the delicate Icelandic nature, with its ever changing colours, the moss, the lava, the arctic light and changing weather. Kjarval was asking philosophical questions about life and art. He knew that wishes become goals and that is the way to make them come true.
Kjarval's paintings are rich with colour and in deep harmony with the subject. He found a way to reach under the surface and express the inner meaning.
A collection of painting from his life's work are at constant exhibit at Kjarvalsstadir museum. Kjarvalsstadir is named to honor the great artist.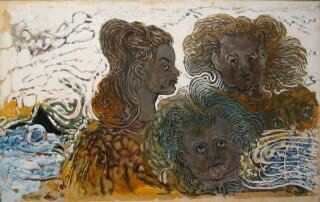 The sisters of Stapi - oil painting 1948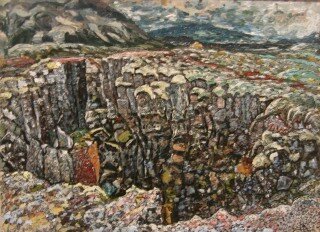 From Thingvellir - oil painting 1957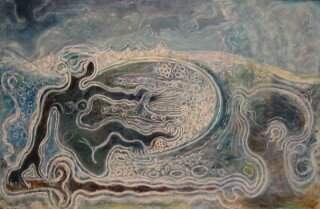 Amazon Woman of the mountain - oil painting 1961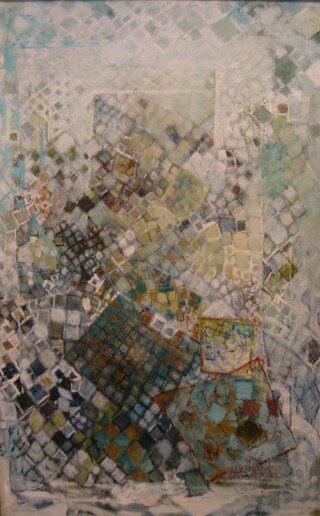 Land and air - oil painting 1965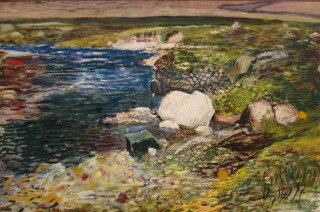 Bleikdalsa - oil painting 1967
Johannes S. Kjarval - © erfingjar/Myndstef 2004
We are proud to let you know that inspirational reprint posters from some of Kjarval's paintings are available on Art-Iceland.com.